---
Advertisement
---
Gardiner Open Studio Tour
Saturday May/06/2023 @ 10:00 am - 5:00 pm
Free Event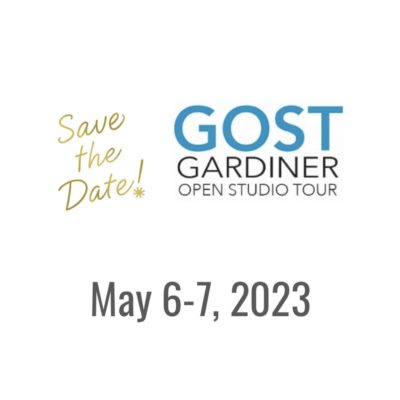 Gardiner Open Studio Tour in Gardiner and the surrounding area is home to an abundance of talent: ceramists, clockmakers, digital artists, fiber artists, mixed-media artists, painters, potters, sculptors and woodworkers. The area is framed by stunning cliffs, the Shawangunk mountains, farmland and forest. Gardiner has it all—hiking, skydiving, birdwatching, rock climbing, backroad cycling and a world of creativity.
Each tour brings new work and new experiences. Don't miss this opportunity to meet the artists where they work, learn about their process and take home a unique work of art.
Participating Artists & Organizers:
Marcy Bernstein – Anna Davis – Debbie Brooks – Stacie Flint – Alexa Ginsburg – Lysa Hoffman – Lynn Isaacson – Leonie Lacouette – Donna Manger-Weil – Marsha Massih – Meadow – Vicki Morgan – Annie O'Neill – Marilyn Perry – Lady Pink – Anna Pratt – Michelle Rhodes – Amy Schnitzer – Ron Shaefer – John A. Varriano
Saturday, May/06/2023 @ 10:00 am - 5:00 pm
From 2023-05-06 to 2023-05-07, everyday
---
Event Location:
Gardiner NY Area
See Map Above, Gardiner, NY
Ulster County Events | Mid-Hudson Valley
---
Organizer(s):
|
---

Free Event

Any and all parties interested in art.

No Registration Required

Accessibility Unknown