---
Advertisement
---
The Friends of Odell House Rochambeau Headquarters
Saturday Oct/15/2022
Free Event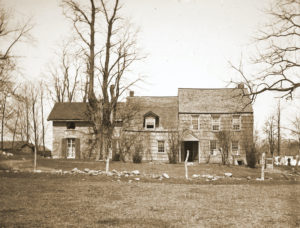 Susan Seal, President of the Friends of Odell House Rochambeau Headquarters, will show some of the treasures found there and talk about the progress being made to restore the house and create a museum. Susan and her husband, David, founded the non-profit Friends of Odell House Rochambeau headquarters in 2020 to assist the Town of Greenburgh in the restoration of this National Register Site and the creation of a museum there. The house has been stabilized and a new roof is being installed in October. The Friends have cataloged hundreds of documents rescued from the house and are now writing the 300-year history of its existence. She will show and describe some of the artifacts that will eventually be part of the museum.
This in-person event will take place in the Library's Reading Room.
Free and open to all.
Saturday, Oct/15/2022 @ 2:00 pm
---
Event Location:
Reading Room Warner Library
121 North Broadway, Tarrytown, NY 10591
Westchester County | Lower Hudson Valley
---
Organizer(s):
Warner Library | 914-631-7734
---

Free Event

Adults

No Registration Required

Wheelchair Accessible