---
Advertisement
---
The Gold and Silver Age of Passenger Trains (Zoom)
Tuesday May/09/2023 @ 7:00 pm - 8:00 pm
Free Event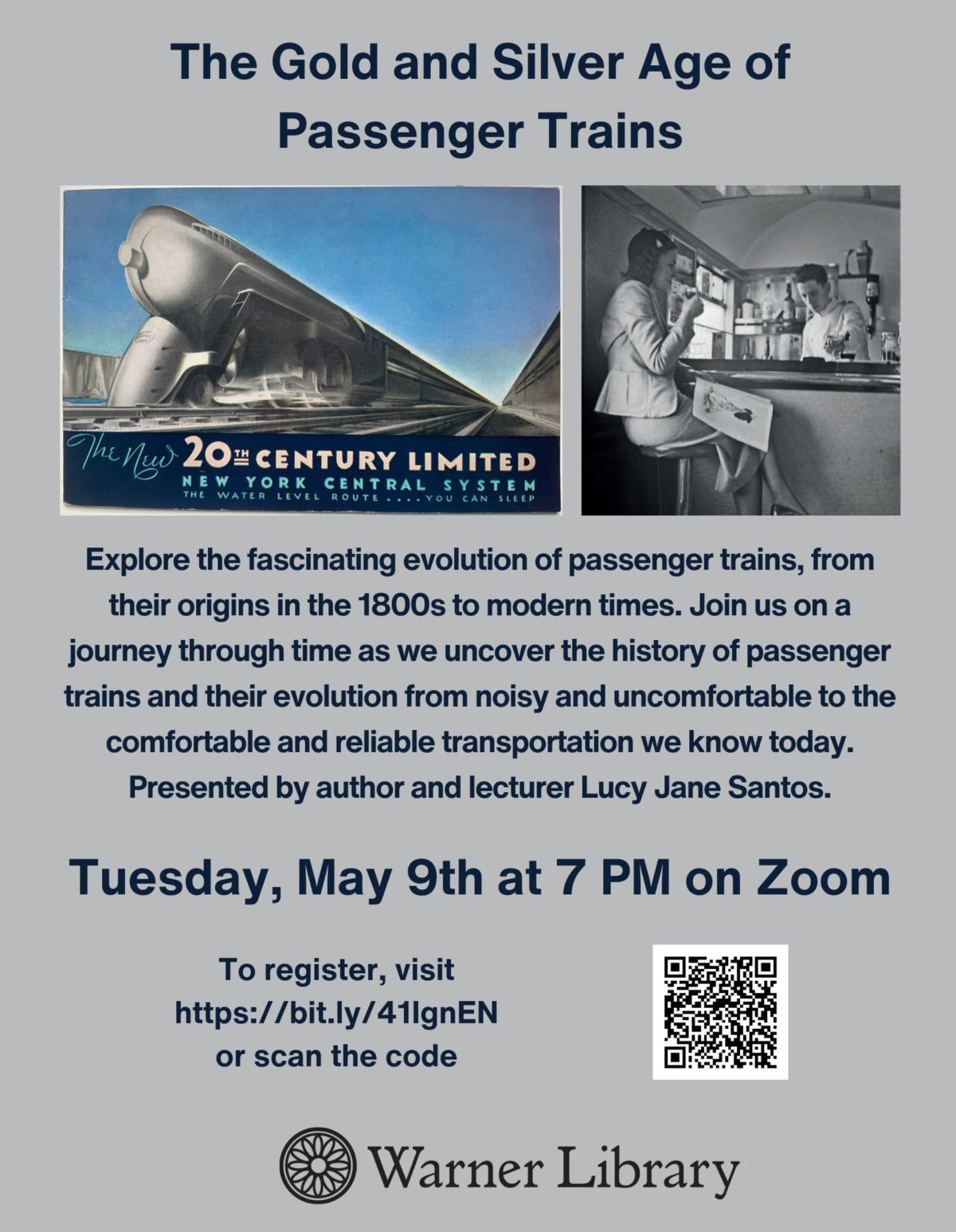 The Gold and Silver Age of Passenger Trains explores the fascinating evolution of passenger trains, from their origins in the 1800s to modern times. Initially, trains were seen as uncomfortable and lacking in amenities, but as technology advanced, they became faster and more reliable, leading to an increased focus on passenger comfort.
Luxury trains were created, offering fine dining, comfortable sleeping arrangements, and other lavish amenities that made them a more attractive mode of transportation. However, this luxury was only available to a privileged few. It wasn't until the mid-1900s that passenger trains became more affordable and accessible to the general public. This was in part due to the rise of automobiles and airplanes as alternative modes of transportation, leading rail companies to prioritize cost-cutting measures over luxury amenities.
Join us on a journey through time as we uncover the history of passenger trains and their evolution from noisy and uncomfortable to the comfortable and reliable transportation we know today.
Presented by author and lecturer Lucy Jane Santos.
Hosted on Zoom. Free and open to all. Register here: https://bit.ly/41IgnEN.
Tuesday, May/09/2023 @ 7:00 pm - 8:00 pm
---
Event Location:
Zoom/Virtual
-, -, - -
Westchester County Events | -
---
Organizer(s):
Warner Library | 914-631-7734
---

Free Event

Adults, Seniors, Over 18

Registration Required

Not Applicable