---
Advertisement
---
Hudson Children's Book Festival
Saturday May/06/2023 @ 10:00 am - 3:00 pm
Free Event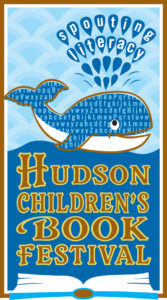 Hudson Children's Book Festival is a one day FREE event with over 80 children's and young adult authors and illustrators. Authors will be on hand to meet and greet and sign books for purchase. A performance by the Columbia County Youth Theater will be taking place.
Community organizations will be on site to showcase what they provide for children and families. All children who attend receive a free book! Food and drink available for purchase.
The Hudson Children's Book Festival, established in 2009, is held each year in the historic city of Hudson, NY, and strives to create, sustain, and nurture a culture of literacy in partnership with our community and schools.
This free, public event fosters a love of reading as families meet and greet world-class creators of books for children of all ages.
For privacy reasons Google Maps needs your permission to be loaded. For more details, please see our
Privacy Policy
.
I Accept