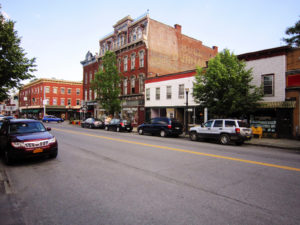 Well, I finally made it back to Saugerties, NY. I've been meaning to check in with that lovely lady on the Hudson River for some time now and I'm glad I did.
Saugerties is still one of my favorite Hudson Valley strolling villages. One look at this vintage village and you know right from the get go- This was not a resting place for the spoiled and pampered. Rather, it was born of parents whose pedigree included the quarrying of bluestone and the production of iron and paper. It's also the reason that I always feel so at home there without being at home there. It's a place that developed naturally in sync with its people and environment. It is amazingly comfortable.
Saugerties is small enough so that you don't get tuckered out strolling and diverse enough to keep you interested the entire walk through. It's quite the mixed bag of tricks these days. Playing home to businesses that offer everything from antique treasures to crafted chocolates, blended in with the businesses that keep a community's daily life ticking. A walk down Main Street or Partition Street offers the casual sojourner a rich diversity of options and interests. And thankfully, the storefronts are occupied, which is a great measure of how the lady is doing.
What captures your attention and your imagination when strolling Saugerties is the architecture and history. It is my opinion that Saugerties may be one of the best preserved villages of its size in the Hudson River Valley. Main and Partition Streets are lined with preserved structures whose architecture dates back through the 1800s and further. There are ninety historical sites in this area, some of which date back to the early Dutch, Palantine, and British inhabitants. Great stuff for the history buff or the curious.
If you're passing by Saugerties NY or taking in one of the fairs or festivals in the surrounding area, be sure to make time to take a stroll in the village. You'll really enjoy it.
Share this!