Kosher Castle is an eat in or take out restaurant in the heart of Monsey, NY offering traditional heimishe Yiddish dishes as well as contemporary American selections, Asian specialty items, and traditional kosher dishes with a new twist. And it's all Glatt Kosher!
The casual restaurant is spacious and ideal for families and kid friendly. The large tasty menu has made this kosher eatery a local favorite and keeps them coming back. The menu includes their famous deli and entrees from their charbroil grill. The svelte menu with over one hundred menu items assures that there is something for everyone. The food is fresh and flavorful.
On and off premise catering is available.
Selections from the Kosher Castle Menu:
Buffalo Wing – Breaded fried wings with rice or french fries
Dumplings – Chicken or Beef, Fried or Steamed 6 pcs
Homemade Chicken Soup – with matzoh balls
Kings Double Burger – Two 4oz burgers with lettuce, tomato, pickle, ketchup and onion
Royal Burger – 4 oz. burger with pastrami or corn beef With lettuce, tomato, pickle, ketchup and onion
Pastrami Dog – Pastrami and saute'ed onion in BBQ sauce
Sino Steak Platter – Marinated in homemade sweet sauce, lettuce, tomato, sauteed onions & choice of one side dish
Chicken Kabob White Meat – 2 skewers & choice of one side dish
Firecracker Platter – Chicken breast, Grilled chicken spicy rub, choice of one side dish
Sino Steak Sandwich – Lettuce, tomato, sauteed onions w/ choice of one side dish
Castle Sandwich Fried or Grilled Shnitzel pastrami lettuce, tomato, fried onion, special sauce
Zinger Sandwich – Spicy fried chicken breast w/lettuce, onion & mayo dressing
Deli Sandwiches: Pastrami – Corn Beef – Roast Beef – Brisket Oven roasted – Turkey Breast – Smoked Turkey – Salami – Tongue – Combo Sandwich
Beef in Garlic Sauce – With fresh carrots, celery and peppers
Crispy Beef – Shredded fried crispy in sweet sauce
Chinese Rib Steak – Grilled steak, saute'ed vegetables with vegetable eggroll and rice
Some other dishes: Falafel – Southern Fried Chicken – Chicken Fingers – 3 Foot Hero Sandwiches – Salads – Diet Dishes – Beverages
View the complete Kosher Castle menu.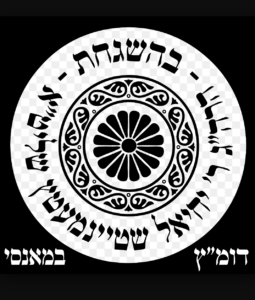 Share this!